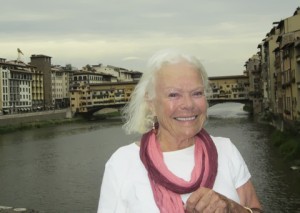 Mary Tonetti Dorra has written travel articles for Gourmet Magazine and the New York Times as well as garden articles for HG, House Beautiful, Elle Décor, the  Los Angeles Times Magazine and currently for Travel and Leisure.
She is the author of Beautiful American Vegetable Gardens, Beautiful American Rose Gardens, and Demeter's Choice.
Click here to see Mary Dorra's interview on Literary Gumbo.